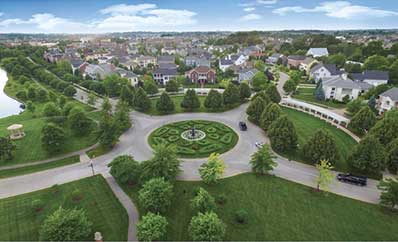 Jackson Circle på Horseferry Road (Carmel, Indiana) röstades fram som "Årets rondell" 2016 av U.K. Roundabout Appreciation Society.
I USA byggdes de tidigaste rondellerna ofta i större städer. I allmänhet, visar en analys, är det mest sannolikt att de byggdes i välutbildade, höginkomststäder. I dag är den snabbaste tillväxten i förorter och landsbygdsområden …
Generellt sett kommer en rondell att minska dödsolyckor med 90 procent och minska alla personskador med minst 75 procent, även om den tar emot en större volym bilar.
Mer information på The Washington Post: The rise of the roundabout and which state has the most.
---